Looking for something a little different to stand out in your bathroom? Basins on stands are another alternative to the classic basin finish and look stylish with a classy design. Available in oak, cherry, and maple wood finishes, or for something more traditional we also have metal stands online. Feel free to browse our collection of basins with washstands for the ultimate in interior design. Traditional basins are perfect for adding a classic style to a bathroom. Nowadays Bathroom washstands are a practical and stylish addition to both modern and traditional bathrooms. Top bathroom brands such as Victoria + Albert, Duravit, and many more to explore!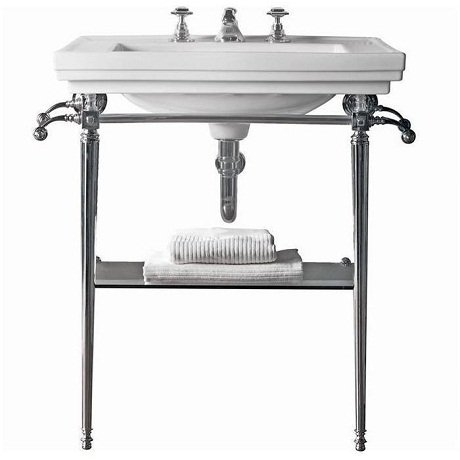 Basin with washstand embodies the water pitcher as the main fragment along with a four-legged stand, or a cabinet, or a small table that is used to support the washbowl. The water will be poured through a pitcher to wash hands. Traditional Basin with washstand can also be used in the dining area. It is not mandatory to use only in bathrooms or cloakrooms.
Wash Stand Basins have the characteristic of mobility as well as the authentic look of pitcher and ancient style cabinets made up of mahogany, walnut, or rosewood material that manifests the charm of an area. Victoria + Albert basins propose attractive deals that amaze everyone and capture their attention.
Burlington washbasin with Washstands provides various kinds of traditional basins along with amazing choices for washstands. RAK washstand basins tender the best affordable merchandise according to the likeness and preference of the user. You can get more information about Traditional basins for buying it online at sales@bathroomshopuk.com