The bi-fold shower door is great for space-saving. This folding design makes them ideal for smaller bathrooms and en-suites although they can be used in any size of the bathroom. We show only market leaders in the showering industry here at Bathroom Shop UK because the time you spend in the shower in your life deserves to be backed up with a high-quality shower enclosure. Manufactures such as Kudos and Matki offer a wide range of bi-fold shower doors, offering reliability and elegance. Shop kudos, matki shower enclosures! Choose from a variety of shower doors including pivot, sliding, and bi-fold doors. A Bi-Fold shower door is an ideal solution for small bathrooms.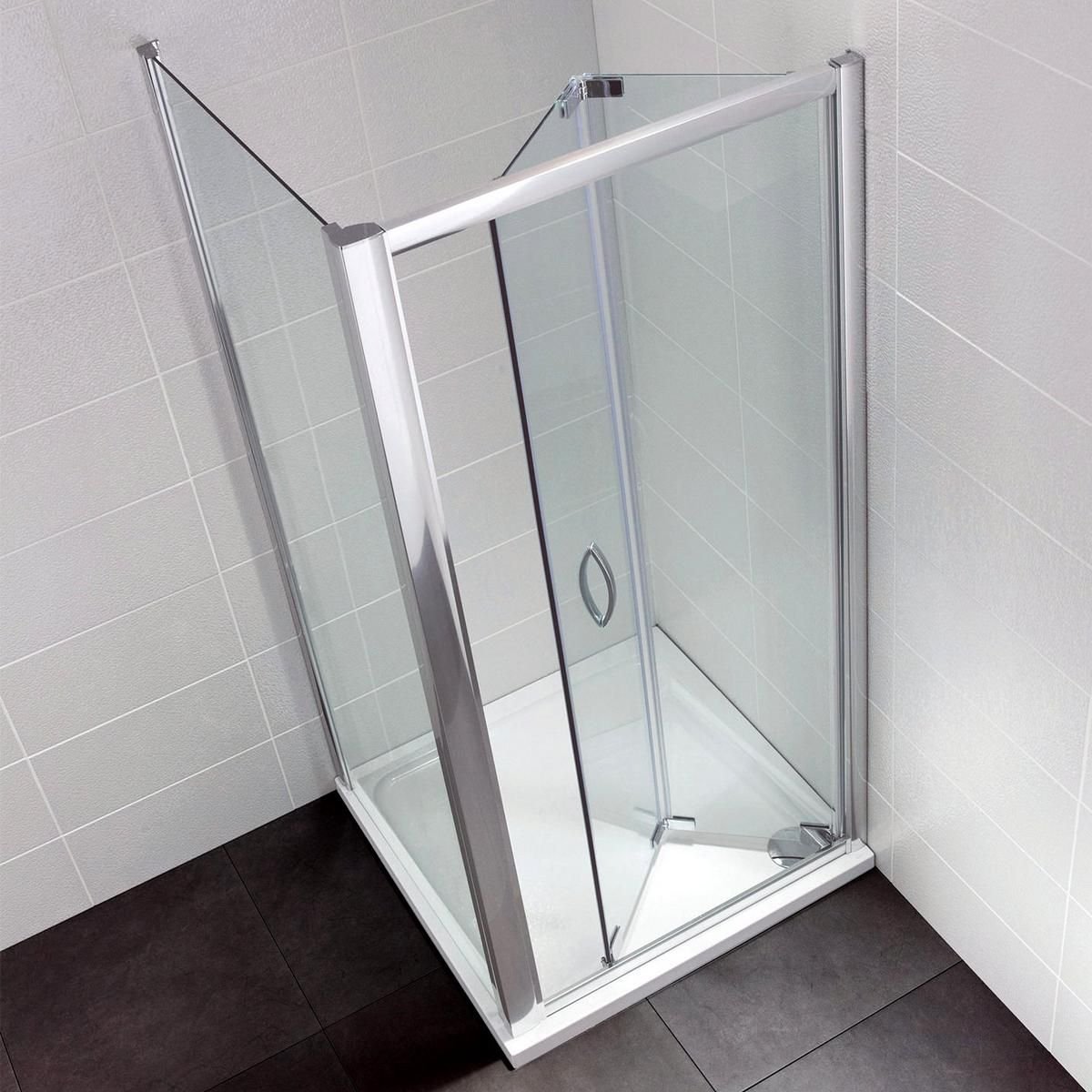 Bi-Fold Shower Doors – Offers Smooth Opening with Space Saving Solution
The Bi-Fold Shower Door is an ideal option for those who don't want any door opening into their shower room. It is also suitable for rectangular or elongated showers. In bi-fold shower doors, the doors open the inner side and fold into each other which makes your shower room compact. If you have a large shower enclosure, bi-fold shower doors can be used in conjunction with inline panels or individually.
Bi-fold shower doors consist of two or more panels in which one panel back on hinges and the other panel is fixed to the frame. Bi-fold doors create attractive design statements and offer superior functionality to any type of shower enclosure. Bi-fold doors with 2 or 3 folds can save more space compared with the traditional sliding door.
Luxury Bi-Fold Shower Enclosure is the best option for any bathroom. Its design gives your bathroom a spacious showering experience and its functional shape lets it fit into a bathroom easily even with limited space. Thus, Bi-Fold Door Shower Enclosures are best in functionality and also give your bathroom a stylish touch.
You can get different sizes and styles of Bi-fold Doors such as bi-fold shower doors 760mm, folding shower doors, bi-fold shower doors 1200mm, double bi-fold shower doors, and frameless shower doors. If you want to buy bi-fold shower doors online or from a reliable bathroom shop in the UK, call us at 01924 267717 or write us at sales@bathroomshopuk.com