Bath Shower Mixers combine showers and a bath filler which will create the ultimate bathing experience. If you don't have room for a shower enclosure or a bath screen then the bath shower mixer comes with a shower handset allowing you to wash your hair in the bath. Check out our exclusive collection of Bath shower mixer taps from top brands such as Vado showers UK & Hansgrohe.
This impressive collection features all manner of taps in different orientations to cater to all types of bathtubs. Explore the full range of Basin taps and bath taps in a pair if you are looking for normal use.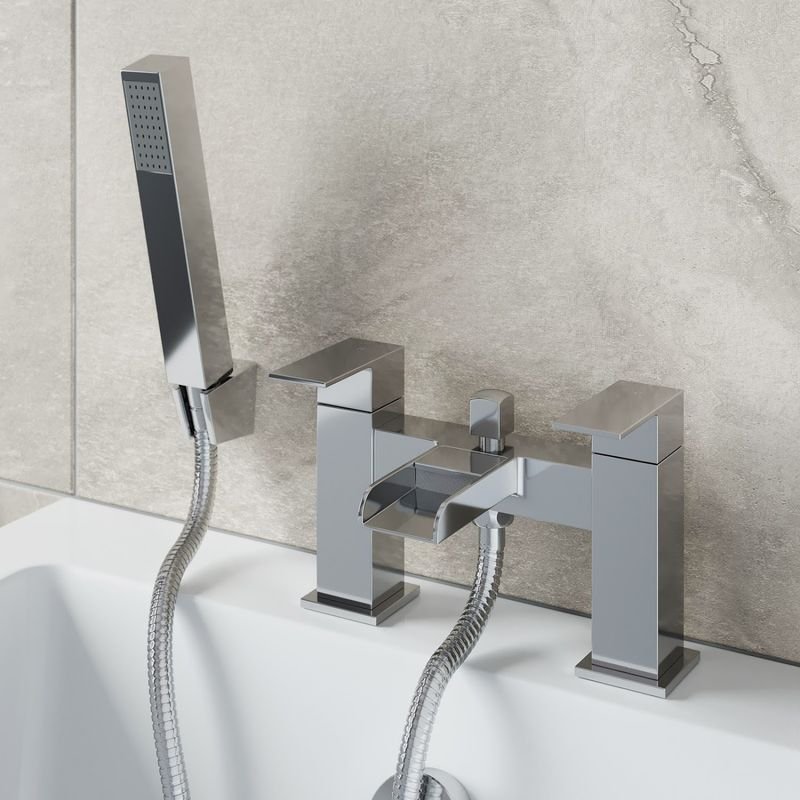 Bath Shower Mixers & Filler Taps
A bath shower mixer tap is typically a bar valve fixing that has both taps and a shower built into it meaning the user can have the best of both worlds, combining the functions of a tap and a shower. Whether traditional or contemporary, for basins or baths, the Vado bath shower mixer tap is a strong aesthetic character and an emphasis on excellent design.
A telephone Shower mixer is typically a telephone shaped hand shower that is found to be more flexible in use in spite of overhead or wall-mounted showers. Burlington bath shower mixer has an air of distinction about them that's apparent upon first sight and reinforced when you use them. Brassware is a speciality for Burlington and this collection of taps and mixers provides a broad palette.
To have the feel of hot and cold water together Bath filler taps were manufactured as they embody two taps that are incorporated on one bar that flows the mixed water. Just like Bath taps pair in which cold and hot water taps are separated for convenience.
Hansgrohe Logis has ease of operation, this slim unit good- looks, a sharp but not harsh profile, this range will adorn your bathroom adding style and appeal to your property also its compact design saves space on your bath deck, meaning a cleaner look, less clutter on your bath deck area and in fact less chrome surface area to clean.
In Hansgrohe Puravida, the mixer's joystick approach to setting the water temperature, you can be absolutely comfortable with ease. This mixer goes from shower to bath filler automatically so you do not have to remember to reset it for the purpose. And every working part is outside of your wall, any necessary repairs are easy for your plumber to repair.
Hansgrohe Axor bath shower mixer's stylish freestanding installation is a great choice for both traditional and contemporary bathroom settings and does not encroach on the bath area itself, allowing for unrestricted freedom during washing. Easily update your bathroom or kitchen with one of the stylish bath taps. We have a stunning collection of bath taps, bath mixers and kitchen taps by Yorkshire bathroom.
The Best bathroom deals are available at the outlet. Please visit our site to gain more knowledge buy a bath shower mixer tap online.