Buy great products from our Sliding Doors Category online at Bathroomshopuk.co.uk. As the name suggests, a sliding shower door operates by sliding back and forth thanks to the use of rollers and long door width. Our sliding shower doors are available in frameless designs, with frames or as semi-frameless models. Buy Bathrooms cheaper online here. Top brands such as Matki showering, kudos shower enclosures, Sommer showering, and many more.
These shower door units are compact and contained, and can be applied to the smaller space or ensuite, as there is no need to consider the arc associated with pivoted doors. Sliding Shower Enclosures integrate well with virtually any bathroom. Shop online now at great prices! Best bathroom deals on the best bathroom brands! However, We stock top shower enclosures brands for your peace of mind.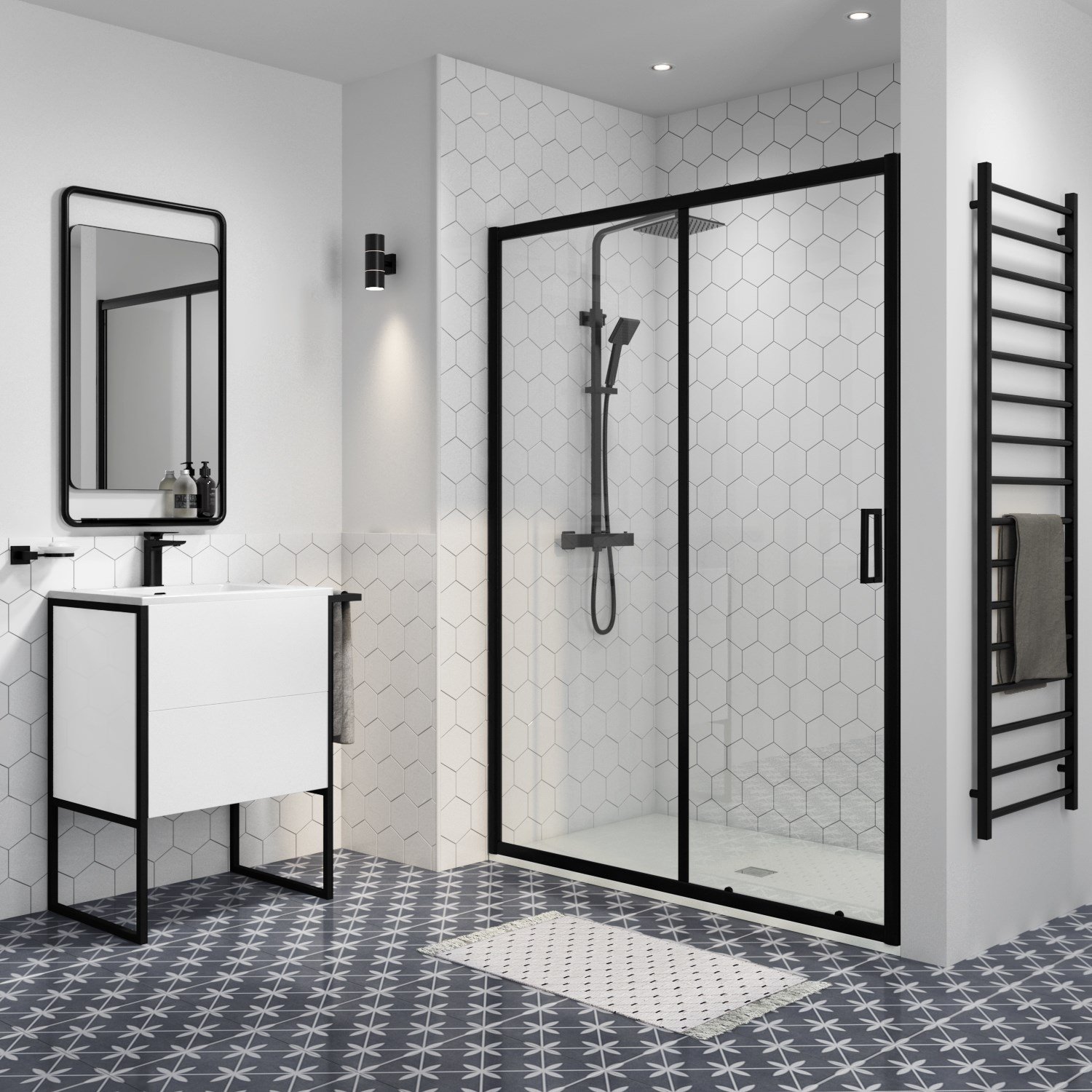 Give Your Shower Area Spacious Look with Sliding Shower Doors
If you are looking to create large shower spaces in your bathroom, sliding shower doors are a perfect solution that adds a luxurious touch to your bathroom. It consists of two panels hanging from an upper sidetrack. Each panel slides forward and backward on the track. These types of doors are also known as bypass doors as the doors bypass each other and allow you to get inside or outside from any side.
Many sliding doors include quick-release bottom runners that enable you to lift the door itself away from the track of the bottom just by pressing a button. It makes easy access to clean the spots on the glass which are hard to reach.  Before Buy Sliding shower doors online, it is important to take a perfect measurement of your shower area. It is a little difficult to install these types of doors, therefore, you need to take the help of professionals or buy from any reliable bathroom shop in the UK to get the best service.
You will get a more stylish look and design by selecting popular brands of doors such as Burlington slider doors or Matki sliding shower doors or Sommer sliding shower doors to avail yourself of more benefits and guaranteed products. If you are looking to shop slider doors or sliding shower doors UK for sale, call us at 01924 267717 or write us at sales@bathroomshopuk.com to get the best offer for quality bathroom products.