The bathroom Washbasin is one of the important parts of any bathroom. And to choose the right basin for your bathroom is more important than anything else. You should consider so many things before buying a washbasin. I.e. size of your bathroom, location of other bathroom appliances like toilet and shower, plumbing spot, material of basin, size of your basin, look of your sink, and the most important is your budget. The design of your bathroom basin can make a difference in your bathroom remodel or new build in this key, high trafficked part of your house.
Before choosing a new sink, it's important to think about how your sink will be used. If your sink is for a cloakroom, it will probably only be used for washing your hands, which means you can choose a small basin with a shallower depth. If space isn't an issue in your bathroom then you'll be able to select from a much wider range of sizes and designs. For example, larger bathroom basins will also suit hand washing clothes or washing your hair.
Here is a comprehensive guide on both bathroom basins and sinks:
Full Pedestal Basin
Semi Pedestal Basin
Wall Hung Basin
Countertop Basin
Corner Basin
Semi Recessed Basin
Basin With Washstands
Inset Basins
The full pedestal basin is a classic and common choice of every bathroom across the UK. While it appears that the basin is supported entirely by the pedestal, it's actually mounted on the wall. The pedestal is mostly there to cover unsightly pipework. Particularly popular in family bathrooms, full pedestal basins come in a wide range of sizes. A full pedestal basin is ideal for both traditional and modernly designed bathrooms. Full pedestal sinks are also the best choice for luxury bathrooms UK.
Semi pedestal basins attach to the wall with a pedestal to hide the plumbing. Like a wall-hung toilet, these basins give the illusion of extra space so are great for smaller bathrooms. A semi pedestal is a shorter version of the full length one. These are wall-hung, but rather than featuring a full-size pedestal include a smaller pedestal that does conceal plumbing. But, before selecting this option you need to be sure the wall can support the full weight of the basin.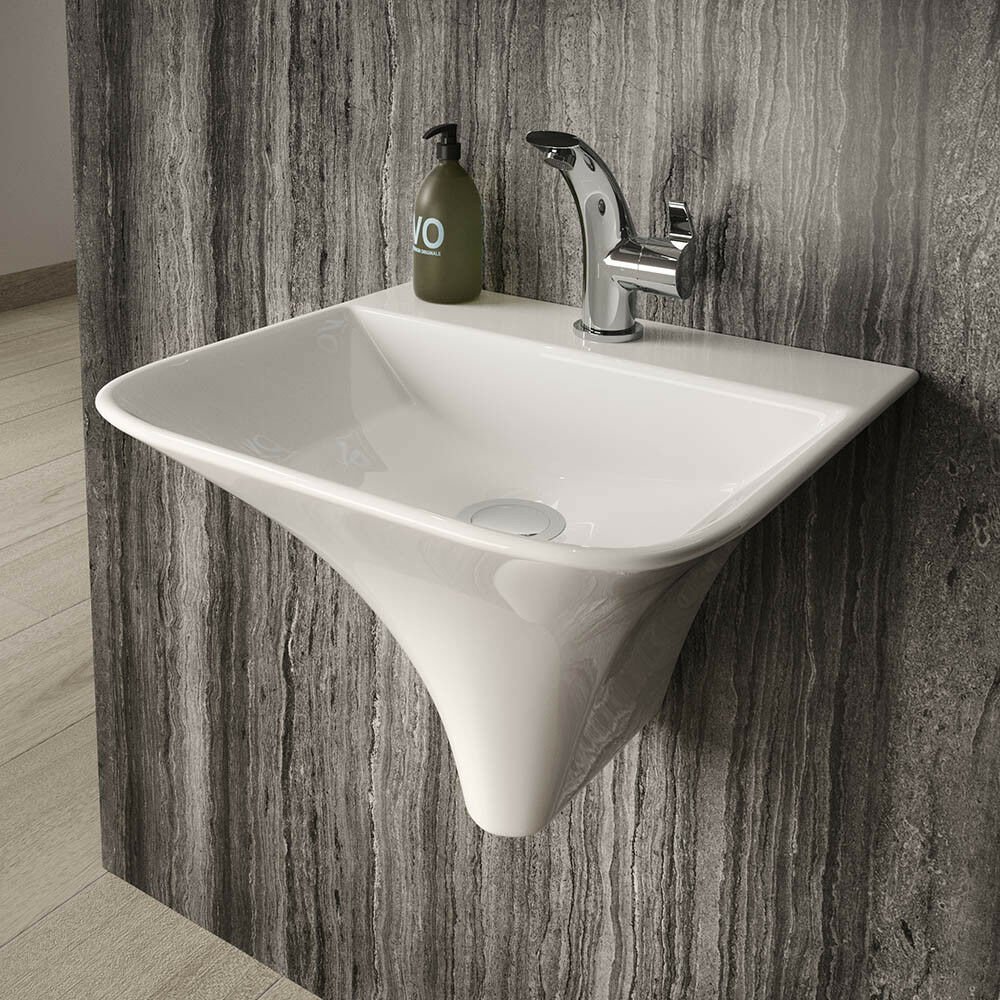 Wall-hung basins are the best choice if you are looking for saving space in your bathroom. Because they aren't touching the floor they create an illusion of greater space in your bathroom and help to make it less cluttered. This style of the basin is fixed against the wall, with nothing covering the pipework underneath. Wall hung basins are contemporary most of the times. Wall hung basins are the common choice in luxury bathrooms UK.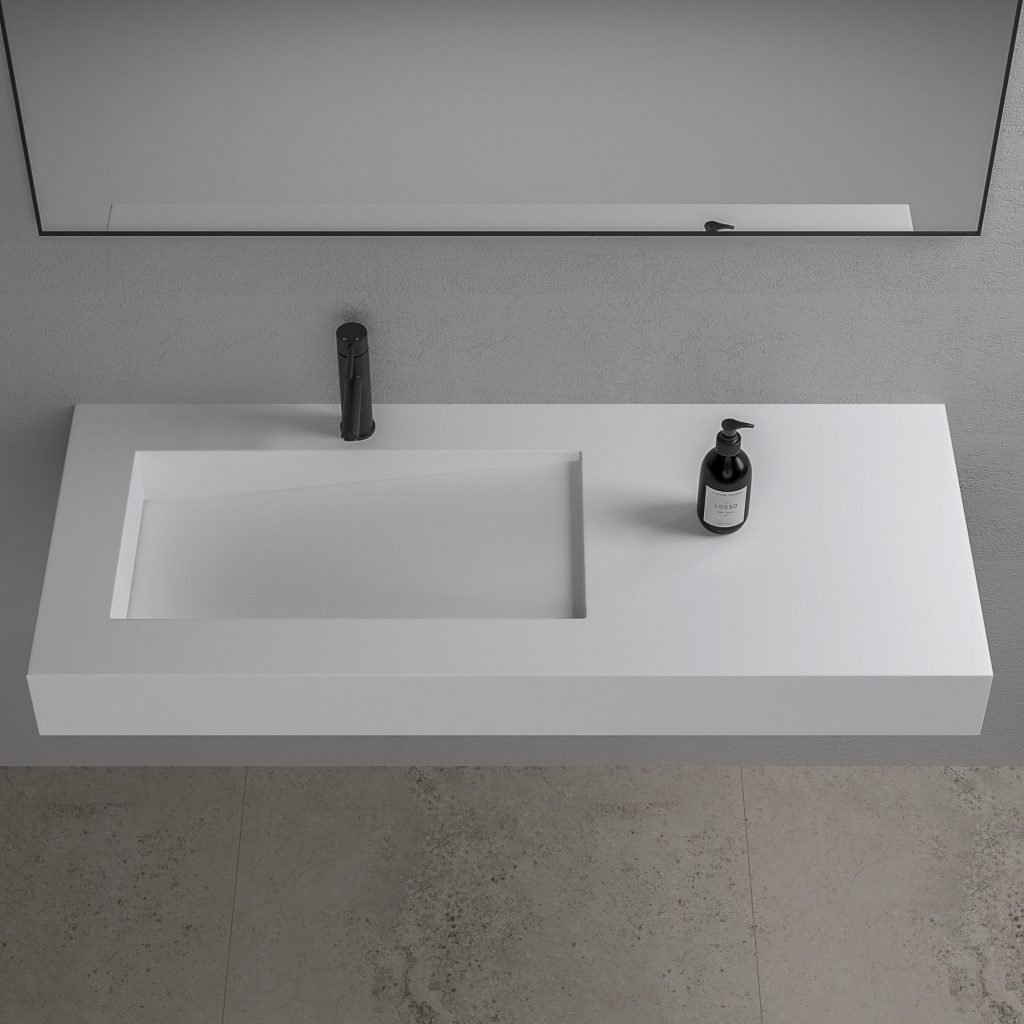 Semi-recessed basins are crafted for use with ledges, shelves or with coordinating bathroom furniture. This basin sits partially in your bathroom countertop or furniture – they're cut using a template and the sink is then fixed into place. These basins are available in a wide selection of different sizes and shapes.
This type of basin sits on top of a vanity unit or worktop, so it appears almost as if it's a separate bowl that could be picked up and moved. No pipework is visible, leading to a clean uncluttered look. Often the choice of a minimalistic bathroom design, the countertop basin is usually positioned on top of a worktop or shelf and is paired with a tall basin tap or wall mounted basin taps.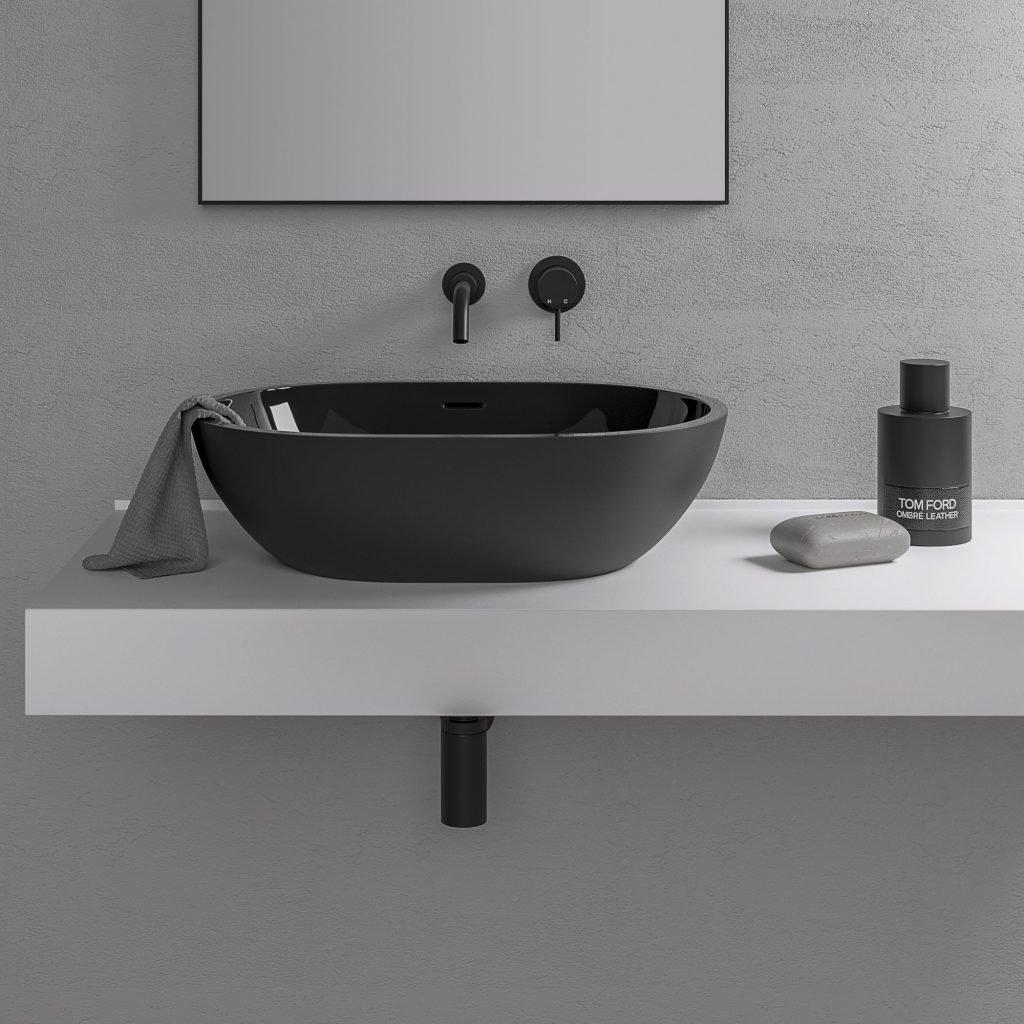 Corner basin is the perfect choice for cloakrooms or smaller bathrooms than usual. A corner basin is similar to the wall mounted basin, but designed for the corner of a room! As with a wall mounted basin, you may want to fit a chrome bottle trap to your corner bathroom sink to ensure a neat and tidy finish to the pipe work.
For those who want storage underneath their sink, or don't want to see the pipework underneath, a basin that sits on top of a vanity unit, or basin with a washstand is the ideal choice. As well as providing you with the apparatus to wash and clean yourself, washstands minimize clutter by creating more space underneath the basin. This saves space and leaves your floor looking open and spacious.
There are so many popular brands in washbasins. Duravit, RAK, Burlington and many more. RAK Wall hung wash basins are the most popular choice for your bathroom. Got a better idea of the type you want? Why not browse basins now? If you're looking to equip a small cloakroom bathroom with a wall hung sink, or you want to enhance your traditionally designed bathroom with a basin and pedestal, Why not call on 0844 800 3902 for more information.